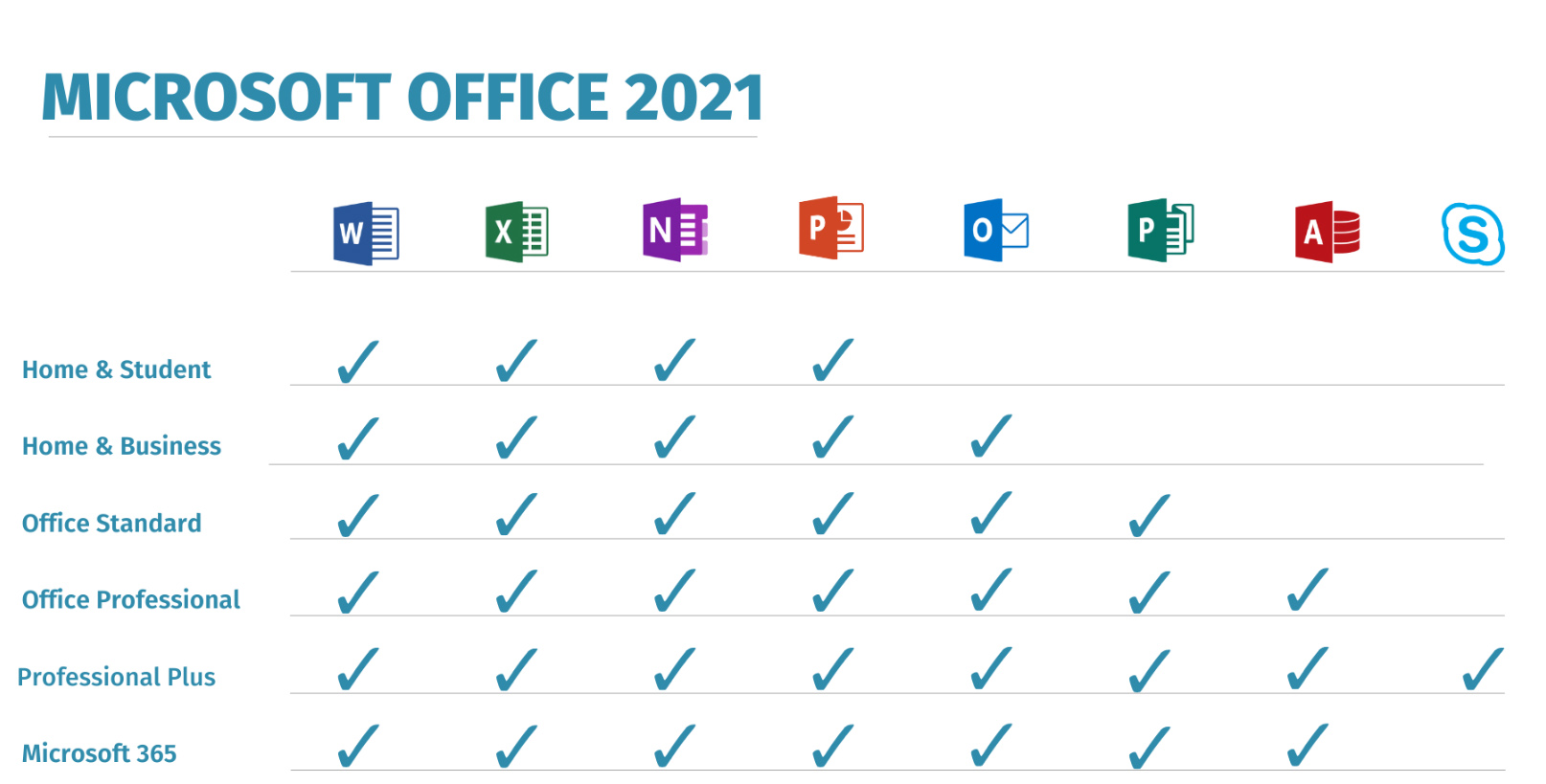 Microsoft Office Pro Plus and Microsoft Office Standard are two different editions of the Microsoft Office suite, each offering a distinct set of features and functionalities. Here are the main differences between the two:
Microsoft Office Pro Plus:
1. Full Suite of Applications: Office Pro Plus includes the complete set of Microsoft Office applications, such as Word, Excel, PowerPoint, Outlook, OneNote, Publisher, and Access. It provides a comprehensive range of tools for productivity, communication, and content creation.
2. Advanced Features: Pro Plus typically includes more advanced features and capabilities compared to the Standard edition. For example, it may offer additional functions in Excel, more formatting options in Word, or enhanced collaboration features in Outlook.
3. Installation and Licensing: Office Pro Plus is usually available as part of Microsoft's enterprise licensing offerings, such as Office 365 for Business or Microsoft 365 Business. It is commonly used in larger organizations and businesses.
4. Cloud Services: Pro Plus often includes access to cloud-based services, such as OneDrive for cloud storage and Microsoft Teams for collaboration and communication.
Microsoft Office Standard:
1. Core Applications: Office Standard includes essential Microsoft Office applications like Word, Excel, PowerPoint, and Outlook. It offers a solid set of tools for everyday productivity tasks.
2. Simplified Licensing: The Standard edition typically follows a traditional perpetual licensing model, where you purchase the software with a one-time payment and use it indefinitely, without the need for ongoing subscription fees.
3. Suitable for Small Businesses: Office Standard is commonly used by small businesses, individual users, or organizations that do not require the full suite of applications and advanced features offered in the Pro Plus edition.
4. No Cloud Services: Unlike Pro Plus, the Standard edition may not include access to cloud-based services like OneDrive or Teams. Users may need to purchase additional subscriptions for cloud services if required.